Success Story
Service design in healthcare
People want to be inspired and expect seamless workflows – and it is no different in a hospital. This was noticed in the Barmherzige Brüder hospital in Vienna, and the refurbishment of the outpatient department was taken as an opportunity to improve patients' stay with service design.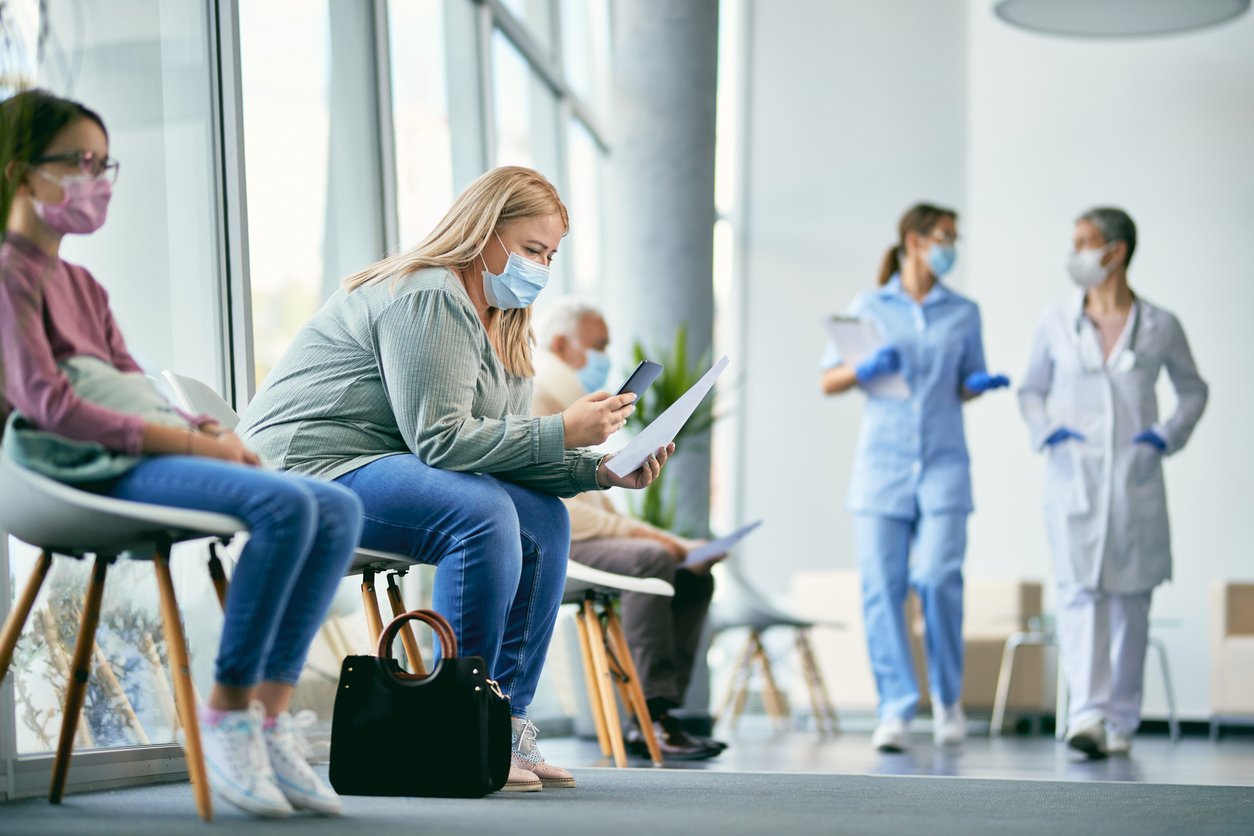 About Barmherzige Brüder
Is one of the largest hospitals of the religious order and has been an important pillar of the Viennese health system for over 400 years.
Company size
7,000 employees
Solution
Service innovation
Industry sectors
Healthcare
The challenge
The Barmherzige Brüder hospital is the oldest hospital affiliated with a religious order in Vienna. Patients are brought to the outpatient department on a daily basis. They are distressed, in pain, are fearful or traumatized.
As part of the refurbishment of the outpatient department, this Viennese hospital wanted to make patients' stay more pleasant, while simultaneously positively influencing the work atmosphere for the employees. Ever more frequent attacks on staff by aggressive patients in particular made this a matter of great urgency for the hospital management.
The path and the objective
The aim was to provide patients with a more positive experience in the outpatient department. Especially important was to increase transparency for waiting times and to support this with digital platforms.
To do this, the search areas were narrowed down in a first step, and then the service design process began. The project team got to grips with the requirements and problems of patients, doctors, and staff. The findings from interviews and observations helped to identify the problems and requirements and to devise ideas from them.
In order for the results to obtain practical relevance and the best possible acceptance, we went on the search for so-called lead users. Advanced users and inventors from similar industries together with the employees from Barmherzige Brüder developed customer-focused concepts in a two-day conference. A jury of internal and external experts and users then nominated the concepts that were to be further tested and improved as prototypes.
The result
The result was implementation-ready, patient-tested service concepts that were further developed for the outpatient department of Barmherzige Brüder.
One of the ideas included a digital assistant as a platform for patients and employees. When the patients are still at home, they have the opportunity to perform a self-check-in for the outpatient department. Using an NFC wristband and a readout on their own smartphone, patients obtain reliable and transparent access to their personal waiting times and current status always and everywhere.
The ideas were tested and are being implemented in the course of the renovation of the outpatient department.
Will 'customer-focused' not merely be an empty cliché in your next innovation?
Should your products excite your customers? See things with your customers' eyes. We will support you.
Success Storys
Joint success. The innovation excellence of our customers.
Search areas for new things